This post brought to you by American Frozen Foods Institute and the Frozen Food Roundtable. All opinions are 100% mine.
We had some company stop in unexpectedly so I went to the freezer and popped in a few things I had stocked up before hand. It made last minute entertaining super easy because it required no prep work and everyone was excited and impressed at the variety of snack foods we had to share.
I just pulled out some Ore Ida Onion Rings, Lean Cuisine Monterey Jack Jalapeno Stuffed Pretzels, Bagel Bites, Healthy Choice Greek Frozen Yogurt and Mrs Paul's Crunchy Fish Sticks. Within half an hour my friends were impressed and excited and my tummy was just as happy.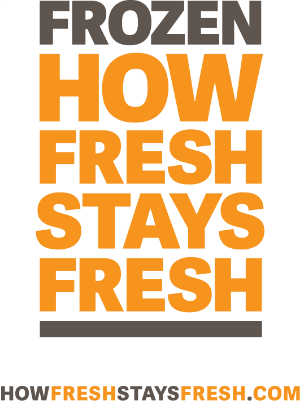 Frozen. How Fresh Stays Fresh Freezing naturally pauses inspired recipes made with fresh, quality ingredients and suspends them there until the moment you're ready to enjoy them, locking in freshness, flavor and nutrients. I love it because I love to be spontaneous and one of the benefits of frozen foods is that it takes out all of the prep work.
Fresh is fantastic, but when I am on a time limit, when deciding between fresh vs frozen, frozen definitely makes life easier. Frozen food is made from real recipes and real ingredients. Freezing is simply a natural pause button that keeps just picked, just baked and just crafted foods at the peak of freshness.
I love to keep both my freezers stocked for those last-minute meals or parties that still impress. I can serve a variety of food with very little work, pleasing all my guests and keeping me free to entertain instead of slave over the stove.